Executing the Vision – Case Study

Business Objective
"Facing the challenge of ensuring we didn't fail on our commitments to our customers, employees and shareholders we need a way of grabbing the strategic vision and making sure everyone is aligned on what we need to deliver. We need to create accountability and measurement." CEO
Current Situation and Background
Private Equity owned Aerospace Group, Investment has been high and looking to invest and grow even further. Performance a priority on certain customer products with potential of increased customers volumes on the horizon. Focus and improvement needs to be made in regard to Lean Implementation, Waste Elimination, Machine Utilisation, Reduced Costs to ensure ramp up so these volume increases can be achieved. Operations run over 3 sites.
Actions and Recommendations
Executive Coaching and workshop meetings organised (weekly and monthly) to analyse and work through Shareholders and Exec teams 3/5 year objectives. Organic and In-Organic growth options, operational and financial performance and locking down the objectives for the Group.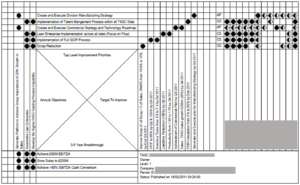 Sample Hoshin Kanri 'X' Matrix (we will not show Strategic intent of our customers)
Implementation of Strategy Deployment (Hoshin Kanri) throughout the organisation. Workshops and training were given to the leadership teams from all sites, coaching sessions to generate the next level of execution. Focused on
Alignment to Shareholder/Executive Vision
Next 12 Month Objectives
Improvement Priorities/Projects
Key Performance Indicators
Governance process implemented to monitor execution, coaching and mentoring sessions on how to structure the meeting, question and challenge with dignity and respect. Middle Management coaching on implementation and using the A3 Problem Solving Process.
Strategic Vision Examples
Double Top Line Sales in 5 yrs
Double OP % to Sales in 3 yrs
Reduce Mfg Cost/Unit 50% in 3 yrs
Reject PPM Reduction by 90% in 3 yrs
📞 0330 311 2820
Book a Return Call at a time that Best Suites You "HERE"
More Blog Posts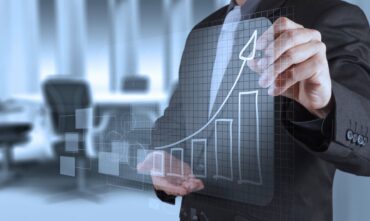 Business Funding
It can be a pain in understanding what funding is out there for businesses, so we have collated all the schemes and programmes currently covering English Postcodes and we'll be keeping this up to date moving forward. The image below is an example of the detail we…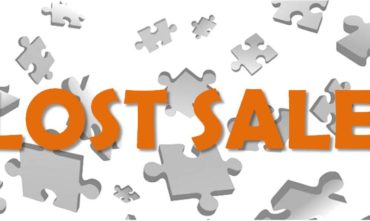 £1.5m Order Lost – Growth Mindset
An SME Manufacturer £8m turnover, LOST an order worth £1.5 Million to a competitor that didn't even manufacture, just outsourced. Due to their continuous learning, performance and mindset of not concentrating on what to shrink, but rather concentrating on what to grow they had no issues in…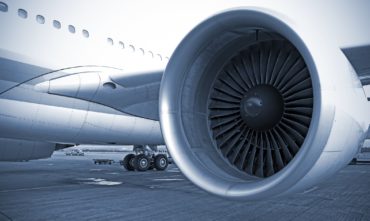 Executing the Vision – Case Study
Business Objective "Facing the challenge of ensuring we didn't fail on our commitments to our customers, employees and shareholders we need a way of grabbing the strategic vision and making sure everyone is aligned on what we need to deliver. We need to create accountability and measurement."…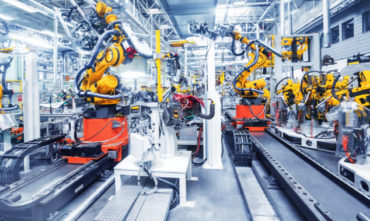 The Lean Bug!
Whatever you think of when you see the words "Lean Manufacturing" or "Lean Thinking" you cannot get away from the fact it is a set of business principles, which, when applied, deliver exceptional results. Over my career, I have seen the impact and benefit that Lean Manufacturing…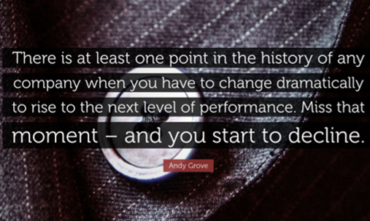 Miss that moment – and you start to decline.
"There is at least one point in the history of any company when you have to change dramatically to rise to the next level of performance. Miss that moment – and you start to decline." – Andy Gove My personal view and experience is that it's more…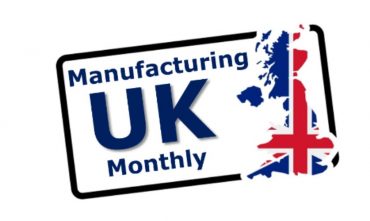 Manufacturing UK Monthly
If you have a passion for UK Manufacturing and love to hear all the positive news about the sector we work in, then I invite you to become a member of the Manufacturing UK Monthly. Manufacturing contributes £6.7tn to the global economy. Contrary to widespread perceptions, UK…