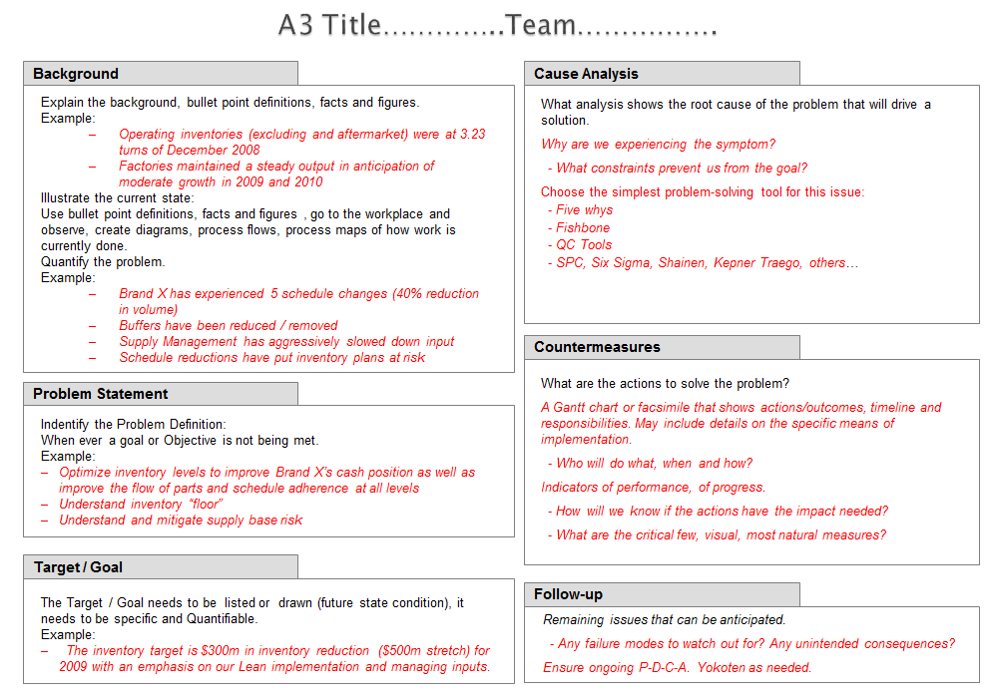 Less Can be More in Report Writing – telling the Story Using an A3 Report.
Some contacts asking about A3 Problem Solving, I thought I would do a quick overview.
Problem solving is about thinking, but writing things down can help thinking as well.
Using the A3 process we can document key information and decisions each step of the way which can then be shared with others, to get input, and make modifications by using that input.
Why A3? Originally it was because much of the communication across Toyota (the various sites and nations) was by fax, and this was the largest size paper that could fit in a fax machine. (Amazing how some things materialise)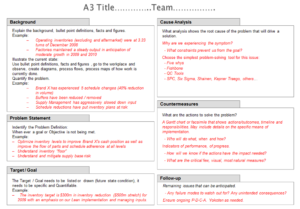 The key fundamental about A3 reports is not the format or the finesse with which you fill in the different sections which fancy drawings, charts etc. It's the COMMUNICATION process. The A3 is fundamental to the process of problem solving and decision-making. It allows the most critical of information to be shared with your business or businesses for others to evaluate on the thought processes used and as a means for requesting support and advice, which in turn aligns everyone in the organisation on how the A3 will move forward.
The above image is a typical layout (not set in stone though, as previously mentioned the format is not the point), but it highlights the different stages and guidelines for completion.
For anyone interested contact me and I'll send the guide and some examples in PowerPoint format. My personal opinion is use paper and pencil for a start.
📞 0330 311 2820
Book a Return Call at a time that Best Suites You "HERE"
More Blog Posts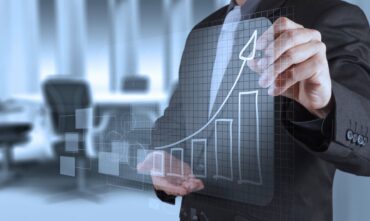 Business Funding
It can be a pain in understanding what funding is out there for businesses, so we have collated all the schemes and programmes currently covering English Postcodes and we'll be keeping this up to date moving forward. The image below is an example of the detail we…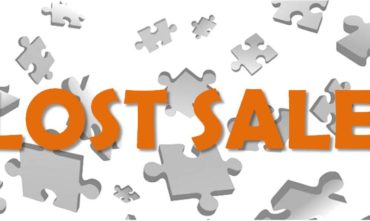 £1.5m Order Lost – Growth Mindset
An SME Manufacturer £8m turnover, LOST an order worth £1.5 Million to a competitor that didn't even manufacture, just outsourced. Due to their continuous learning, performance and mindset of not concentrating on what to shrink, but rather concentrating on what to grow they had no issues in…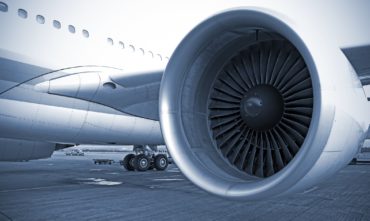 Executing the Vision – Case Study
Business Objective "Facing the challenge of ensuring we didn't fail on our commitments to our customers, employees and shareholders we need a way of grabbing the strategic vision and making sure everyone is aligned on what we need to deliver. We need to create accountability and measurement."…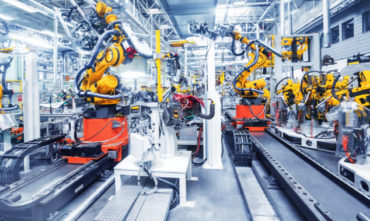 The Lean Bug!
Whatever you think of when you see the words "Lean Manufacturing" or "Lean Thinking" you cannot get away from the fact it is a set of business principles, which, when applied, deliver exceptional results. Over my career, I have seen the impact and benefit that Lean Manufacturing…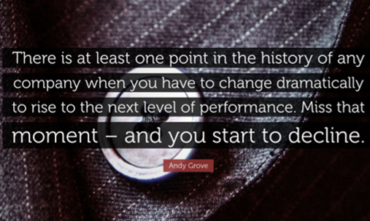 Miss that moment – and you start to decline.
"There is at least one point in the history of any company when you have to change dramatically to rise to the next level of performance. Miss that moment – and you start to decline." – Andy Gove My personal view and experience is that it's more…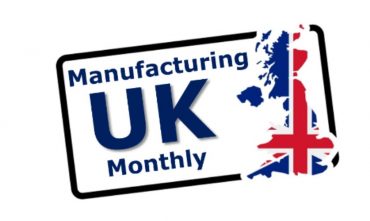 Manufacturing UK Monthly
If you have a passion for UK Manufacturing and love to hear all the positive news about the sector we work in, then I invite you to become a member of the Manufacturing UK Monthly. Manufacturing contributes £6.7tn to the global economy. Contrary to widespread perceptions, UK…