BRIDGING STRATEGIC INTENT WITH TACTICAL EXECUTION
The ever-moving economic landscape means getting and keeping customers is harder, opening doors is as difficult as closing the sale. We have more competitors due to the easier access to global trade, mix this with the drive for our operations to be leaner, slicker and cheaper than ever, means FUTURE PROOFING your business must become part of your Businesses DNA.


Hitting the ceiling is inevitable and you need to continually adapt to breakthrough to that next level. If you're not growing, be it internally or externally, you're dying.

We'll help you capture your biggest growth opportunities, help you consistently meet the needs and priorities of your customers and help you create the key capabilities for your future success.

Since 2012 we've successfully delivered Business Growth Programmes and Performance Interventions for organisations such as, Bromford Industries, Hexagon Metrology, Ultra Electronics, Investacast, Cargotec, Profab Access and many more.


GREAT RESULTS LEADS TO HAPPY CUSTOMERS
£1.75 M
Operational Efficiency Improvement
£2.5 M
Improvement in Working Capital
£256 K
Reduction in Cost of Poor Quality
0330 311 2820
Our Core Team
Adam Payne
Managing Director - Business Practitioner, Coach & Mentor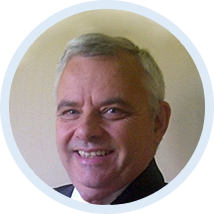 Richard Shaw
Sales and Marketing Business Practitioner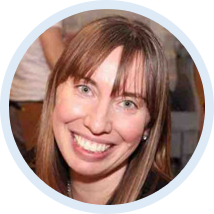 Amy Foster
HR and Interim Resourcing Practitioner
Our

CLIENTS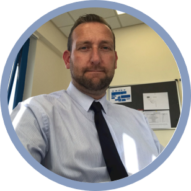 Excellent session delivered by Adam Payne, all involved really enjoyed the workshop, excellent course with lots of valuable tools that will support our division reducing errors.
Kevin Paterson – Global 8D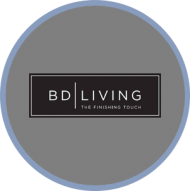 "The training and subsequent support provided by Adam to develop my knowledge, understanding and ability to build a high performing team has been excellent. He is an exceptional mentor, always guiding me to my own conclusion."
Alexandra Hawley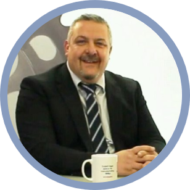 I have worked with Adam in my previous role at Doncaster's where he was Group Business Improvement but also more recently via TCMUK where Adam is the Managing Director.
In both previous company and the current Adam has been an inspiration to me with his drive and enthusiasm for Operational Excellence, be it strategic or tactical. . With his ability to transpose his vast Operational knowledge to any audience, it is no more than a gift.
Recently Adam has helped find a key member of the team here at HSM Engineering and because of his ability to understand key business issues and his operational experience he can ensure the correct fit. I would highly recommend Adam to anyone who is looking for business change with his Transformational Leadership style and a natural hunger to make manufacturing a different place, he delivers what is required.
Adam is a true friend, colleague and a fabulous mentor for when I have needed some liked minded thinking, therefore I have no reservations at all in endorsing him
Jason Thorpe
Managing Director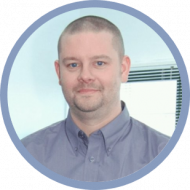 TCMUK Limited showed us how we could improve productivity with simple and straightforward thinking and careful planning of where machinery goes to help flow. I highly recommend them and look forward to working with him in the future.
Dean Eaves
Director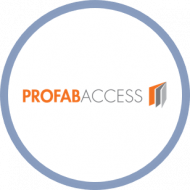 We have recently completed a "Lean Program" within our business. We have been supported by Adam Payne (TCMUK Limited) who came along to our business and was able to offer excellent suggestions and ideas for improvements. He delivered various training sessions with the business, he drove the team for synergy and was very supportive. We have reduced our waste by 93% and increased our efficiencies by 52% which would not have been possible if it wasn't for the support we received from Adam Payne AND TCMUK Limited
Kevin Paterson
Operations Director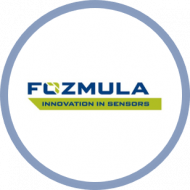 Adam has recently facilitated Lean Training for our factory Team Leaders and he demonstrated both first-rate understanding of the subject and excellent engagement with the participants. I would have no hesitation in whole-heartedly recommending Adam to any company looking to up-skill its workforce in lean techniques.
David McGee
Operations Manager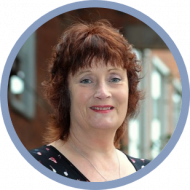 For anyone who is looking for specialists in lean manufacturing, operational fitness, quality standards, sales and marketing strategies, business strategies, then TCMUK Limited are definitely someone to talk to. And if they can't help you, then you can guarantee they will know someone who does. Adam is a true collaborator, with strong values. He is always keen to help, and in our current economic climate, manufacturing businesses do need more people like Adam to support their growth.
Denise Taylor
Manufacturing, Technology and Supply Chain Specialist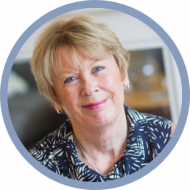 Adam is without doubt an expert in his field. If you are in the manufacturing sector and you want to improve your business, grow sustainably, increase market share and compete more effectively I highly recommend that you connect with Adam. He is generous in his willingness to help others. An all round top guy.
Anne Wilkinson
Personal Development Coach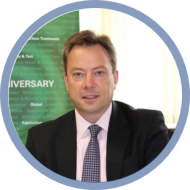 TCMUK Limited led a very successful Value Stream Mapping event at Investacast recently. Their leadership and clarity of thought was invaluable in helping the team gather the relevant data and identify the key areas for improvement in the business. Their personal style is highly engaging and the team enjoyed the project throughout its duration.
Alistair Schofield
CEO Expromet Technologies Group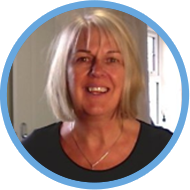 Great to work with TCMUK on business growth strategy. Their advice has been direct, practical, the right degree of 'challenging' and above all motivating. Adam's engineering background has meant that his input to our business has been directly relevant and immediately helpful
Liz Slater
Owner / Director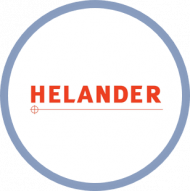 32 Helander employees attended the 2 day Problem Solving course over 4 consecutive weeks and were introduced to a variety of approaches and techniques to help with the resolution of problems and improving processes in our workplace. Adam presented the content in a fun and interactive format and encouraged participation and discussions within the groups. I would definitely recommend this course.
Karen Beesley
HR Manager
The business has been undertaking a transformation and change programme, due to TCMUK limited's knowledge and back ground in Change Management and Manufacturing they came into support the Management Team facilitating work shops looking at team dynamics and execution of business objectives. They recognised issues and identified practical solutions very quickly. They built quick rapport with the Team and they have sought out TCMUK's guidance and advice.
Andy Gibson
Manufacturing Manager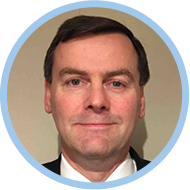 Adam is a great team player who is passionate about what he does. He seeks to excel and deliver a quality result every time. In undertaking his role, Adam is genuinely able to get alongside people, encourage their input and act as a sounding board to support real improvements. I'd work with Adam any time.
Richard Wallace
CFO
Richard worked with me during a period of significant change and restructuring and successfully rebuilt and reorganised the sales function. I found him to be extremely professional and hard working, with excellent knowledge in his area of expertise.
Philip Tilston
CFO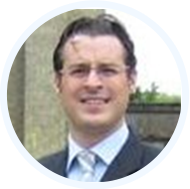 Richard worked for me for 6 months on aerospace engine compressor and turbine casings commodity, analysing the current method of manufacture and global supply chain solution, in order to identify opportunities to improve efficiencies and reduce component cost. Richard analysed a number of high volume engines types, interacted with the lead engineers and global buyers, and presented his findings and improvement solutions to the OEM for approval. After the 6 months, Richard identified opportunities delivering +£1m savings per year.
Paul Sherwin
Technical Programme Manager
Richard spent 3-4 months at IAC analysing our internal procedures and processes from order enquiry through to release for manufacturing. His intuitive view of the situation, broad ranging experience and empathy with IAC's employees was excellent. A detailed plan including proposed processes and new structure was duly delivered on time. I would highly recommend Richard for any Business Consultant contract.
Murray Budd
Finance Director
TCMUK Limited have helped in coaching the Board of Directors and my Senior Managers to identify the key KPIs needed to obtain robust policy deployment and to help focus on the key business drivers. Their unique style helped the teams to solve issues themselves with occasional prompting and questioning and challenge to test the robustness of the solution.
Mark Wilding
Operations Director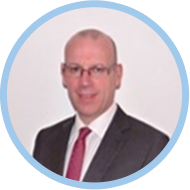 Facing the challenge of ensuring we didn't fail on our commitments to our customers, employees and shareholders we needed a well proven methodology of grabbing the strategic vision and making sure everyone was joined up and clear on what we had to deliver. We needed to create accountability and measurement. TCMUK has helped tremendously in moving the dial in that process, their simplistic no nonsense approach works. TCMUK Limited are a true partner on our growth journey.
Gary Lowe
CEO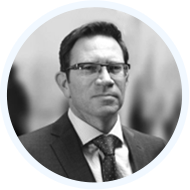 Adam helped me fast track my use of LinkedIn, so that I didn't have to spend days navigating and learning. From setting up a professional profile, to Advanced searching, I am now able to make much better use of this business network tool. Adam took me through a step by step guide, which worked really well
Paul Wingrove
Sales Director