We are an independent practitioner group, consisting a mixture of permanent employees and independent associates. Our core team (as below) consists of experienced industry professionals that are all former business directors/leaders within their specialist fields.
The team are people who I have learnt from, worked with and above all respect for their competence and for what they have achieved in all areas of business.
Adam Payne
Managing Director – Business Practitioner, Coach & Mentor
Career
Division Operations Director – Doncasters Group
Global Business Development Manager – Doncasters Group
Senior Manager (Operations, Engineering & Project Engineering) – Goodrich Corp, Unipart, Stadco, McKechnie PLC.
Adam is an experienced Senior Executive and Lean Practitioner with over 20 years' business improvement experience. An engineer by trade he is also qualified in TOC, Six Sigma and Lean Manufacturing as was mentored by Shingijutsu and Toyota Sensei in the 90's. His passion is UK manufacturing and is founder of the Manufacturing UK Monthly, the #ManufacturingHour on twitter, and promotes UK Manufacturing across a number of platforms. He offers a wealth of Business Management and Improvement experience in service, manufacturing, and back-office environments.
He is a Fellow with the Institute of Operations Management, Fellow with the Chartered Management Institute and qualified through the Institute of Leadership and Management in Executive Coaching and Mentoring.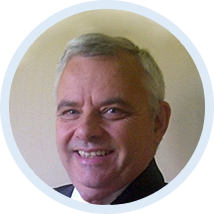 Richard Shaw
Sales and Marketing Business Practitioner
Career
Commercial Director – Doncasters Group
Director – Instem Technology Service Ltd
Senior Project Manager – Thorn EMI
Richard is a consistently high-performing business leader with an outstanding record of integrating strategies, innovations, technologies and personnel to build successful and profitable ventures. He is a champion of change management, business development and sustainable growth in challenging circumstances.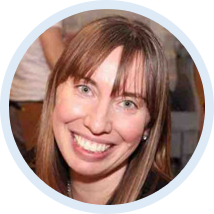 Amy Foster
HR and Interim Resourcing Practitioner
Career
Global HR and Talent Manager – KM&T
UK HR and Talent Manager – KM&T
HR and Administration Manager – Rubenios
Consultant to CEO Office – Amplex
A driven and successful HR, business management and administration professional, Amy has a broad spectrum of experience. In her previous role with an international Lean Consultancy firm as the Global HR and Talent Manager, Amy won and was shortlisted for a number of national awards. These included the CIPD People Management Award for the revamp of the recruitment process saving the company £250,000 in the first year. The business was also awarded Investors in People Gold for two consecutive cycles and was listed in the Sunday Times 100 Best Companies to Work For in 2014 and 2015
Our Values
We are respected for our firm principles, values and behaviours. We have high integrity and trust, characteristics we look for and expect in others.
Our thoughts and actions are based on this and not on personal gain. We pride ourselves on the service we deliver, we are challenging and inventive and will inspire others to make a difference.
We always communicate, listen and act in an open and honest manner to ensure you get the results you need.