Adam provided performance development reviews and policy deployment process training at Wall Colomonoy's European Headquarters. He proved during very varied discussions that he has a wealth of information and experiences in which to access. A true practitioner.He has developed his own frameworks to analyse business challenges taking the most relevant and effective aspects of Lean, Six Sigma, Theory of Constraints and other Continuous Improvement theories and practices. A motivating and collaborative facilitator, Adam will successfully support your business's drive towards World Class Operational Excellence.
Nicholas Clark Deputy Managing Director
Richard worked with me during a period of significant change and restructuring and successfully rebuild and reorganised the sales function. I found him to be extremely professional and hard working, with excellent knowledge in his area of expertise.
PHILIP TILSON CFO Wall Colmonoy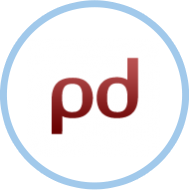 Richard worked with me during a due dilligence exercise of an engine parts manufacturer. He demonstrated impressive expertise and insights into the industry, helping our client to navigate the complexities of engine parts manufacture, sourcing and contracting among the major engine OEMs. He was flexible in his approach and willing to take on additional work and teleconferences.
PHIL DAVIES BUSINESS IMPROVEMENT PROFESSIONAL
I have used Adam's help on a number of occasions. He always deliveries an exceptional result.He has a broad level of experience which gives a good perspective to our improvement needs. He is not a typical consultant, taking pride in getting the job done and leaving an organisation with the ability to continue with their journey themselves. I would strongly recommend Adam for any business transformation and strategic needs.
MARK WILDING OPERATIONS DIRECTOR
I had worked with Adam previously within an Aerospace business, and knew him to be an expert in his field and consummate professional in the way he operates with management teams and key decision makers. Therefore when we identified an operational need for this type of expertise within my current business, I had no hestitation in recommending we bring Adam in. Though the project is still in the early stages, Adam's facilitation skills, knowledge and grasp of the subject matter is already proving to add value and is challenging us to re-evaluate for the better how we do things
RICHARD LIGHTWOOD UK COUNTRY HR MANAGER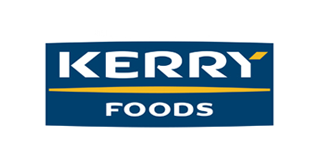 The business has been undertaking a transformation and change programme, due to Adam's knowledge and back ground in Change Managment and Manufacturing he came into support the Managment Team facilitating workshops looking at team dynamics and execution of business objectives. Adam recognised issues and indentified practical solutions very quickly.He built quick rapport with the Team and they have sought out his guidance and advice. He ensured that the Team were given guidance and structure to enable them to monitor and deliver their ideas and actions.
ANDREW GIBSON OPERATIONS DIRECTOR
I have now used Hedley for many services on an ad-hock basis. His vast commercial experience has been a huge help to us a small business. he has given me a better understanding of what the big companies do and why. This is helping me develop a firm strategy going forward to manage our projected growth and cash flow. I would recommend Hedley as a business couach / mentor for any small to large business. Astral will always use him to give us an objective view as and when needs arise.
SME BUSINESS LEADER FIRE & SECURITY
32 Helander emplyees attended the 2 day Problem Solving course over 4 consecutive weeks and were introduced to a variety of approaches and techniques to help with the resolution of problems and improving processes in our workplace. The course content was varied, relevant and detailed enough to give a good falovour of each technique which resulted in participants gaining a knowledge 'toolbox' that we can dip into when required. Adam presented the content in a fun and interactive format and encouraged participation and discussions within the groups. I would definitely recommend this course. Thank you.
KAREN BEESLEY HR MANAGer