This programme will get you working on the 'Right Things for YOU Right Now', diagnose your biggest opportunities, identify where to focus your time and energy, and generate momentum in your business quickly knowing 'Where you are', 'What you need to do' and 'How you are going to do it'.
Uncover hidden challenges that may be sabotaging the growth of your business, get renewed, re-energised, and inspired to turn your business into a highly profitable, revenue-generating machine.
ACCELERATED GROWTH PROGRAMME
Create the FUTURE you want for you and your BUSINESS right here right now
---
🗹

ANALYSE YOUR OPPORTUNITIES FOR GROWTH
🗹

CATEGORISE YOUR SEGMENTS
🗹

IDENTIFY YOUR TARGET CUSTOMERS
🗹

CREATE YOUR UNIQUE SELLING POINTS
🗹

UNDERSTAND YOUR MARKETING PILLARS
🗹

UNLOCK YOUR POTENTIAL
🗹

GROW FASTER
🗹

GENERATE BUSINESS MOMENTUM
Monthly Payment Plans and Potential Funding Available
(Terms Apply)
You'll access numerous resources and information including our structured workshops, exercises and templates so you can take your business to the that next level, whilst enjoying the process because you have complete confidence in your plans!
So why not discover the BEST move forward for your business based on YOUR stage of business? — get clear about where you are, create a REAL GROWTH PLAN, implemented and operating with COMPLETE FOCUS.
ARRANGE A QUICK CALL HERE, NO SALES PITCH JUST TALK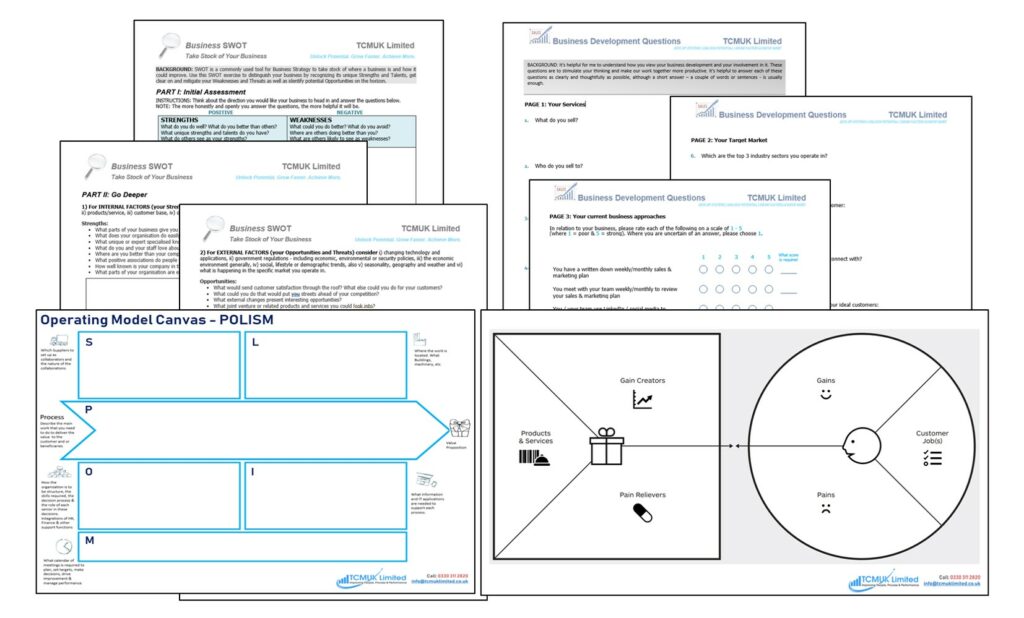 FREE DOWNLOAD – '11 QUESTIONS TO GET YOU THINKING ABOUT GROWTH'


All our programmes apply the our E5 methodology and Critical Milestone Structure. The Critical milestones are Day 1, 10, 30 60 & 90, the E5 Methodology (Examine, Evaluate, Engineer, Execute Expand) is applied at relevant stages of the process to discover what value really means to you and your customers and where your value delivery is better than your competitors, it shapes better ways to work and discovers innovative solutions.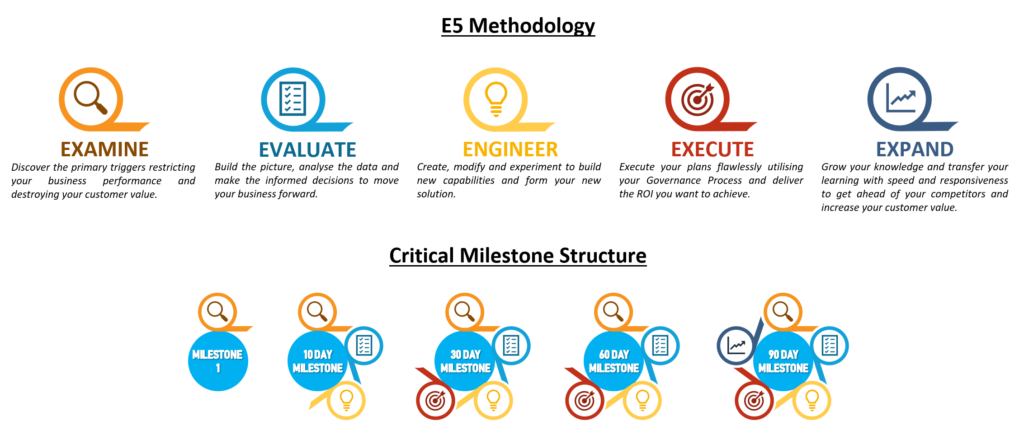 📞 0330 311 2820
Book a Return Call at a time that Best Suites You "HERE"