These all result in something you don't want – 'Unhappy Customers' (both internally and externally). Focusing on these in-efficient operations enables you to Reduce Costs, Driving Revenue and Boosting Profit. A 'WIN WIN WIN' scenario!

PERFORMANCE IMPROVEMENT PROGRAMME
Make 'Fundamental' and 'Radical' improvements to your Business Operations
---
🗹

DOCUMENT DRIVERS, GOALS & KEY FACTORS
🗹

ANALYSE THE CURRENT SITUATION
🗹

DESIGN THE FUTURE STATE PROCESS
🗹

CREATE THE IMPLEMENTATION PLAN
🗹

FLAWLESS EXECUTION
🗹

ROBUST ACTION TRACKING
🗹

DEVELOP YOUR INTERNAL TALENT

🗹

MASSIVE IMPROVEMENT RESULTS
Monthly Payment Plans and Potential Funding Available
(Terms Apply)

The Performance Improvement Programme is a Short, High Impact Project, focussed on a specific issue that is causing you frustration and pain; it follows our E5 Methodology and is implemented by one of our industry experts working alongside your internal talent.


ARRANGE A QUICK CALL HERE, NO SALES PITCH JUST TALK

Over the 25+ years working within Production and Service environments, we created our unique E5 Methodology taking the best from Lean Thinking, Six Sigma and Theory of Constraints. The Examine, Evaluate, Engineer, Execute and Expand process enhances your businesses DNA and delivers the measurable and sustained business performance you're looking for.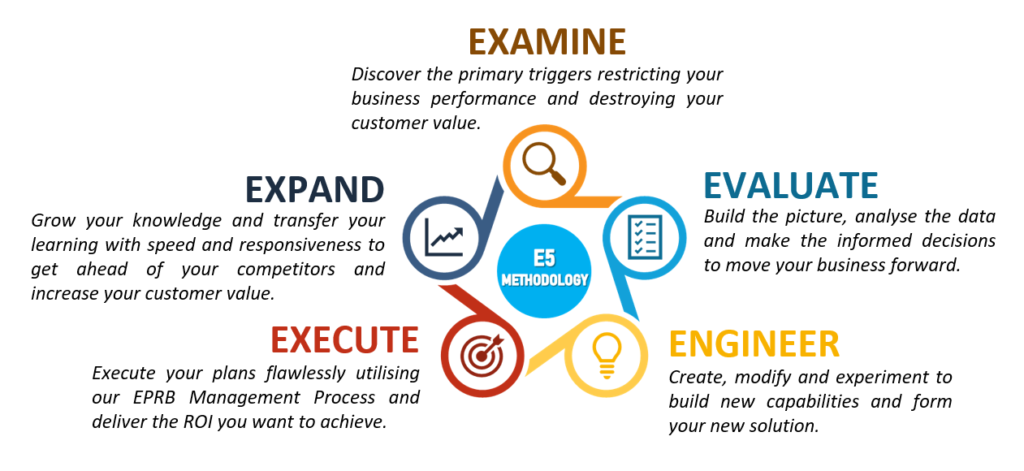 📞 0330 311 2820
Book a Return Call at a time that Best Suites You "HERE"